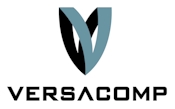 SERVERS
VersaComp offers a full line of network and Internet Servers including Compaq Prosignia and ProLiant series, IBM Netfinity and Intellistation Servers, and Hewlett-Packard Kayak and Netservers. We focus on quality server products simply because they are the backbone of any network.
DESKTOP SYSTEMS
Product offerings include IBM, Compaq and Hewlett-Packard. More aggressively priced alternate "clone systems" include Acer and "build to order" systems.
NETWORKING AND INTERNET COMMUNICATION
The most dramatic growth area in recent years is communications. VersaComp offers a full line of communication products including Routers, Switches and Hubs from manufacturers such as Cisco, 3Com, Bay Networks (Nortel), and US Robotics.
IBM MIDRANGE SYSTEMS
Regardless of popular perceptions, Midrange systems are still an integral part of the International Business Community. We will continue to offer the unique expertise of integration knowledge among systems such as IBM RS/6000, AS/400 and PC based products. We offer a full line of Peripheral products designed specifically to take advantage of these systems powerful capabilities.
REFURBISHED SYSTEMS
Many discontinued and current products are available as refurbished or remanufactured when expense savings are desirable.
PRINTERS AND PERIPHERALS
Although paperless may be the wave of the future, systems still require printers and peripherals. Printing products include Hewlett-Packard, Printronix, Lexmark, Tektronix and Genicom. VersaComp offers Inkjet technology, laser printers and high speed impact printers.
BAR CODE SYSTEMS
Bar-coding has proliferated virtually every aspect of business. We provide scanning solutions and printers from manufacturers such as Symbol, Telxon, MSI, Datamax, Eltron and Zebra.
LOCATOR SERVICE
VersaComp has developed an extensive network of product locator specialists. We are among the most qualified companies in the computer industry with respect to interpretation and identification of unique computer components and products. Our IBM locator system is singular in approach and composition. Location of allocated and discontinued computer hardware is performed continuously for a number of Fortune 50 Companies.